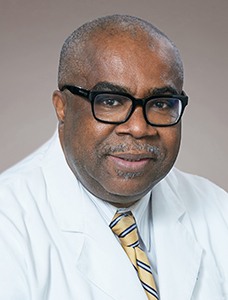 Ikechukwu D. Mbonu, MD, FACP
Internal Medicine
Dr. Ike Mbonu attended medical school at the College of Medicine, University of Nigeria, with MBBS in 1984.
 He practiced medicine in various settings in Nigeria for 12 years before emigrating to the U.S.
He had his residency training in Internal Medicine at Howard University Hospital in Washington, DC.
 While at Howard University, he was involved in a number of clinical research in cardiovascular medicine.
Dr. Ike Mbonu, is board certified in Internal Medicine with American Board of internal Medicine.
He has extensive experience both in inpatient and outpatient medical practice.
He is a Fellow of the American College of Physicians and an Affiliate Member of the Royal College of Physician London.